Among The Cosmos
*will make pretty later
RULES
Have patience and don't rush me; it'll get done! I work Monday - Friday, which leaves my weekends open (usually).

I will show you three WIPs (if not more). Each WIP will have a number on it

I will hold for two days. If you cannot pay during that time, please let me know, I don't bite!

*hiresnobg, shadowless screenies are required. I require a hair and bald, preferably same pose.

Yes, you may use your screenies as an OC reference.

Please, be descriptive in what you want.

Use my form(s) pls. they're there for a reason.

Couples are okay, but I will be picky in terms of poses.

No major changes once I finish.

I'm still learning animation, so you might receive an animated piece as well, free of charge.

As stated earlier, please do not give me a side angle without a screenie! I absolutely detest side angles. The screenie makes it easier, so please make sure to supply a bald and hair screenie!!

DO NOT USE TINYPIC. I WILL DECLINE YOU.
PRICES:
Click for Prices:

Style One:
7,000 or $3.20 for single
14,000 or $6.00 for couple
15,000+ or $6.00+ for bribe

Style Two:
6,000 or $2.40 for single
10,000 $4.40 for couple

Edit:
10,000 or $4.40 for single
20,000 or $8.40 for couple

Simple sketch dp (Style 2.1):
*Fill out style 2 form for this, just specify it as "Simple Sketch"*
Credits:
3,600 or $1.54 for single
6,200 or $2.54 for couple

DP Add-Ons:
Hands: 500 - 1,000 or $0.20 - $0.40 depending on difficulty. Per each hand.
Extra Eye: 200 or $0.05 Per Each Eye
Animation bribe: 500 or $0.20 (you'll definitely receive an animation of my choice)
Speedpaint: 1,000 or $0.40
---
---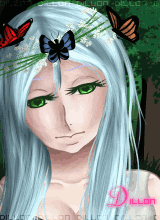 Style 2.1 / Simple Sketch:

---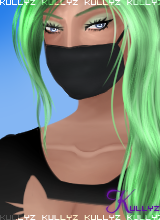 Astra

IMVU

: Astrometry



PAYMENT AND FORMS
Stickers:
OR:
Paypal: biohazardouscorpse@gmail.com
Direct Transfer: Astrometry
FORMS:

Code:

[center][img]https://cdn.discordapp.com/attachments/268402242950922241/306124333250772993/style_one.gif[/img]
[font=Kalam][size=18][i]Style One:[/i]
[b]Text:[/b]
[b]OC/Screenies:[/b]
[b]Pose:[/b]
[b]Additional References:[/b]
[b]Eye Color:[/b]
[b]Hair Color:[/b]
[b]Skin Palette:[/b]
[b]Background Color:[/b]
[b]Facial Expression:[/b]
[b]Extra / Add-ons:[/b]
[b]Detailed Hair?:[/b]
[b]Currency & Price:[/b]
[/center][font=Kalam]
Code:

[center][img]https://cdn.discordapp.com/attachments/268402242950922241/306124329786277888/style_two.gif[/img]
[font=Kalam][size=18][i]Style Two[/i]
[b]Text:[/b]
[b]Hair Screenie:[/b]
[b]Bald Screenie:[/b]
[b]Skin Color Palette/Color Palette in general:[/b]
[b]References, if any:[/b]
[b]Hair Color:[/b]
[b]Eye Color:[/b]
[b]Background Color:[/b]
[b]Facial Expression, if different from the screenie:[/b]
[b]Extra / Add-ons:[/b]
[b]Currency & Price:[/b][/size][/font]
[/center]
Code:


[font=Kalam][size=18][center][img]https://cdn.discordapp.com/attachments/268402242950922241/306124325931581440/edit.gif[/img]
[i]Edit[/i]
[b]Text:[/b]
[b]Bald Screenie:[/b]
[b]Hair Screenie:[/b]
[b]References, if any:[/b]
[b]Hair Color:[/b]
[b]Eye Color:[/b]
[b]Background Color(s):[/b]
[b](Optional for me) Facial Expression:[/b]
[b]Extra / Add-Ons:[/b]
[b]Add a speedpaint? (Free for edits) If so, please link a Non-copyrighted song:[/b]
[b]Currency & Price:[/b][/center]
Astra

IMVU

: Astrometry



SLOTS & POINTS

Slots:
~
~
~
~
~

Point System
Every time you buy a DP from me, you get a point. Collect 10 for a free DP or 5 for a half off DP! The points can be counted with this:


Current Points:

Spoiler:

N/A
Last edited by Astra on Sat Aug 12, 2017 4:52 pm; edited 1 time in total
Astra

IMVU

: Astrometry



Astra

IMVU

: Astrometry



Similar topics
Permissions in this forum:
You
cannot
reply to topics in this forum