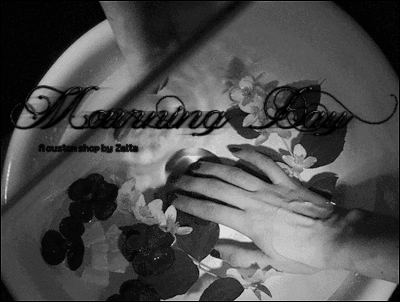 Hello everyone. Welcome to my first shop in this forum, Mourning Day.

My name is Brenda but you can also call me Zelta.

Here I will be offering DP art. I do accept couples and animals. I hope you like my art :)

Feel free to come and say hi!

· My artwork is always 100% made by me.

· General CAC rules apply.

· Do not steal, copy, edit in any form, resell, redistribute or claim my artwork as your own.

· I do not give textless dps.

· You have up to 48h to pay after your request is done. Please don't order if you don't have already the funds.

· I take 1-3 days to finish an order once I've started it. Sometimes I can finish an order the same day I start it, so please do not rush me.

· I have the right to decline any order.

· No refunds.

· Don't send payment before I confirm your order.

· Send proof of payment always.

· You can ask for only small changes after I show you the final product. Also, you may ask for changes while I post wips of your order.

· Slots are unlimited.

· You can order more than one request in the same post, but use different forms for each other.

· If you break my rules I will put you on my personal black list and you won't be able to buy art from me.




Single DP: 23-26$ (fees included)

Couple DP: 42-46$ 

Bribe order: 5$+
(Bribe orders will be limited to 2 slots. 
Bribe orders have preference over normal orders, that means that I will be doing them first)
Each order includes animation, static art and black&white versions. 

My paypal: bietka.lotus@gmail.com 

Always send after I confirm your order. Send as 'goods and services' & 'no shipping address'.

 Name change after order is done or additional text versions: 1$


Art samples:



Code:

[size=10][b]· References:[/b] (screenies, hair, eyes, skin, clothes, accesories, etc. Be as detailed as you can.)[/size]

[size=10][b]· Theme:[/b] (Themes you like here)[/size]

[size=10][b]· Background:[/b] (background reference ideas here)  [/size]

[size=10][b]· Text:[/b] (this can be any name you want)  [/size]

[size=10][b]· Watermark:[/b](this has to be your imvu/gasr name to prevent art theft)  [/size]

[size=10][b]· Price:[/b] (insert total price here)  [/size]

[size=10][b][i]·By placing an order I assume that you have read and agreed the rules·[/i][/b] [/size]
Zelta




· Bribe slots:
1) 
2) 

· Normal slots:

- Turfle (via imvu)

-


Spoiler:

n/a
Last edited by Zelta on 17th August 2017, 12:52 pm; edited 2 times in total
Zelta
Zelta
Zelta
Welcome to CAC! Love your artwork!
_________________
PM or Tag @Allen for pickups.
Everything about your shop is so pretty O UO!!!!
Art, layout hnnnngggg!
Ghost
Zelta
Oh!! cute stuff!!
Will be stalking!

_________________

Zelta
Permissions in this forum:
You
cannot
reply to topics in this forum