Divider Credit
Hello!! I'm Kai / Astra! Art is my main source of income at this moment, and, with that being said, I need money asap - I only have to pay $50 / month for rent (since I live with family), but I still need to pay it! Plus, it helps with buying food!
Any and all DPs will have a speedpaint if requested, free of charge!!
Some rules:
Spoiler:

Have patience and don't rush me; it'll get done!

I will show you three WIPs (if not more). Each WIP will have a number on it

I will hold for two days. If you cannot pay during that time, please let me know, I don't bite!

*hiresnobg, shadowless screenies are required. I require a hair and bald, preferably same pose; however, do not use tinypic!

Yes, you may use your screenies as an OC reference.

Please, be descriptive in what you want.

Couples are okay, but I will be picky in terms of poses.

No major changes once I finish.

As stated earlier, please do not give me a side angle without a screenie! I absolutely detest side angles. The screenie makes it easier, so please make sure to supply a bald and hair screenie!!
Any and all orders will be placed in my discord so I can see and interact with everyone as I do them!  
Click here to join:
Edit: $3
Couple: $6Scratch: $5
Couple: $10Examples
:
Scratch:
You can choose the nose style. Detailed is the realistic nose; Simple is the Anime-ish nose!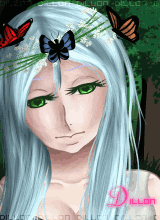 Edit: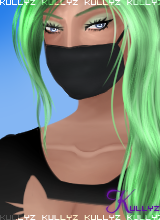 Thank you, everyone, that does help!!  
 you da mvps
Last edited by Astra on 5th September 2017, 1:45 pm; edited 3 times in total
Astra
Edit:
Code:

Screenie:
Bald Screenie:
Hair Color:
Eye Color:
References:
Text:
Price:
Scratch:
Code:

Detailed or Simple:
[b]Text:[/b]
[b]OC/Screenies:[/b]
[b]Pose:[/b]
[b]Additional References:[/b]
[b]Eye Color:[/b]
[b]Hair Color:[/b]
[b]Skin Palette:[/b]
[b]Background Color:[/b]
[b]Facial Expression:[/b]
[b]Extra / Add-ons:[/b]
[b]Price:[/b]
Astra
Yoo! I'm Neddy / Astro.
I'm Astra's assisstant! I will be around to help out with orders and keeping track of points. If you have any questions, comments, or concerns please feel free to PM me or

@

me in the shop or on our discord~
POINTS
You will recieve points every time you order!
One point will look like this:

Once you reach 5 points, you will get a 50% discount and your points will turn into this:

Once you reach 10 points, you will recieve a custom or premade DP for free!

Names and Points will be posted here:
N/A




SLOTS


N/A


Astro
Astra
Astro
Similar topics
Permissions in this forum:
You
cannot
reply to topics in this forum