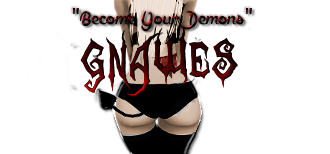 Hello and Welcome to my Shop!
Please Read all of the Rules before submitting a form!
RULES:
*Do not steal/claim my work
I hold premades for up to 42 hours
then they will be placed back up for sale.
All sales are final in other words no refunds!
Please do not edit my art or claim it as your own.
Please don't send money until your order has been approved!
*Payment goes to kayla_bunting08@yahoo.com
Please send as Goods & Services with NO address needed
PREMADES:
$4.00 PREMADES | 10K CREDITS:



$8.00 PREMADES | 18K CREDITS:

Luna $8/18k
$10.00 PREMADES | 22k CREDITS:



Old Premades For Sale:

$10/15k

$$2/4K

Made from Scratch!

$2/4k
Code:

[color=white][b]• Premade Request •[/b][/color]

[size=10]
[b]Premade:[/b] (Name of premade)
[b]Changes: [/b] (50 cents hair color/skincolor/eyecolor. $1 add pets0
[b]Main Text:[/b]
[b]Watermark:[/b]
[b]Price:[/b] (Tipping isn't necessary, but it's very appreciated ♥)
[/size]
Sold:
Points System:


In my shops you receive 1 Point per custom/premade.
Once you receive 10 points you get a free premade/custom!

Clutz - 1
Bunerie - 1
DevineYumi - 1
Rixie - 1

Last edited by Witch on Wed Jul 05, 2017 1:04 am; edited 19 times in total
Pastry Assistant




Witch

IMVU

: Gnawes



Last edited by Witch on Tue Jul 04, 2017 3:54 pm; edited 1 time in total
Pastry Assistant




Witch

IMVU

: Gnawes



Feel free to post Premade ideas!! I do mostly GOTH Style but various different styles of goth art :)
How it turns out depends on my freedom and how inspired I am to do it so if I don't make a premade from your
idea chances are I feel I wouldn't do well at it.
Some Examples:
Pastry Assistant




Witch

IMVU

: Gnawes



Pastry Assistant




Witch

IMVU

: Gnawes



Similar topics
Permissions in this forum:
You
cannot
reply to topics in this forum